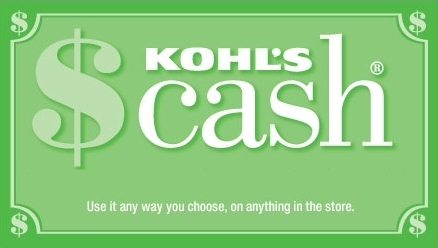 It's that time again! If you are a Kohl's charge card holder, you can get an amazing deal through June 15th! You can actually score 30% off, free shipping and 2% cash back!! Here's how:
Shop at Kohls.com and enter the code DADSDAY30 at checkout to get 30% off your order.
Next, enter the the code FREE4MVC to score free shipping.
Also, remember through today, you earn $10 of Kohls cash for every $50 that you spend!