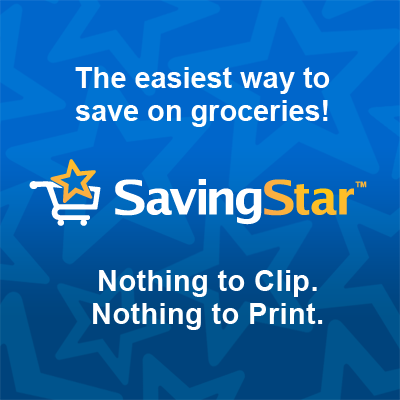 Wohoo!
There is a new electronic coupon website available called SavingStar
, and Kroger is a participating store! This seems to be a pretty user friendly website, and they've got a lot of great coupons available to load!
You can register your Kroger card with SavingStar here
! Then, just load electronic coupons to your Kroger card, and they will automatically be deducted at checkout. It's that easy!
UPDATE: I received a comment from Aimee explaining this website a little better:
"Just an FYI - When I went to sign up, I noticed that the amount of the coupon is NOT deducted off your bill. It goes into a "Saving Star" account and after you accumulate $5 in savings, you choose how you want paid back - deposit into bank account, gift card, paypal account, or charity donation."
Thanks, Aimee!